Pearly effect plastic balls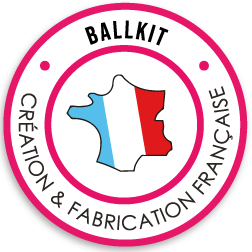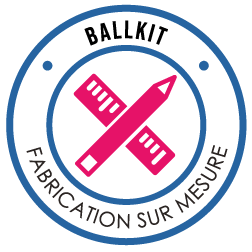 Pearly effect plastic ball
Discover our wide range of opaque plastic balls:
With more than 15 colors available and more than 10 different sizes (from 5 to 58 cm in diameter), BallKit offers you a wide range of quality plastic balls thanks to French manufacturing. The pearly opaque finish of our plastic balls brings a touch of brilliance for an elegant and luxurious result. Other possible finishes: standard opaque for a more punchy effect, transparent tinted to bring softer color, and the timeless transparent ball to fill according to your desires.
A two-part ball with clip:
All our plastic balls can be divided into two parts: a male and a female side that can be clipped together. The clip-on balls have excellent support: no need for tape or glue, the two parts fit together perfectly! The sturdy solidarity fasteners make it possible to hang the decorative balls for all occasions: ball for weddings, christenings, Christmas balls and hangings, shop window or shop window decorations, balls to fill, etc.
Plastic balls made in France:
Thanks to our registered patent, we manufacture our plastic balls in France, which guarantees you a quality that meets your requirements. Our molds allow us to manufacture our plastic balls, eliminating replenishment times. Don't doubt anymore the origin of the products you buy online, our acrylic balls are made in France and shipped internationally!
The BallKit customizable balls:
Do you want to customize the plastic balls to have a unique result, in your image and that meets your needs? It's possible! It's possible! We offer you personalized balls by ink marking (pad printing), engraving, drilling, etc. You even can choose a personalized color (Pantone, RAL,...)! 
Discover the personalization service
The advantages of our pearly plastic balls:
Elegant pearly finishing
U.V. resistant (tinted in the mass)
Solidarity fastener
Shock resistant
Clip in two parts (reusable)
Multi-use
Customizable
Stackable
Made in France