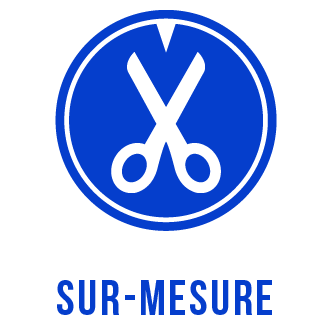 Who hasn't dreamt of making a custom decoration? Ballkit helps you to make it happen!Pad printing: The Christmas ball or window personalized and customized with your company logo. An essential advertising accessory for your points of sale!
The Engraving: A ball with your effigy. Personalized ball for wedding ballotin, christening dragées ball. Engraving on transparent, colored, opaque or tinted balls... Infinite ideas to make your moments unique!
Cutting: Increase your customization possibilities with product cutting. With its wide choice of available materials and your imagination, transform classic products into exclusive ones!
Stickers: Stick the texts or symbols of your choice on your products with the stickers. The simple but effective option, for a perfect grip.