Tonic plastic balls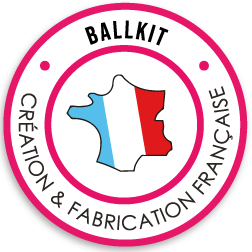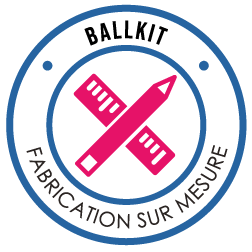 Opaque plastic Christmas ball tonic opaque
Plastic balls with bright colors:
Discover the many varieties of bright colors in the range of tonic opaque plastic balls. Ideal for a dynamic and original Christmas decoration, the plastic balls hang everywhere thanks to their solidarity eyelet: in your Christmas tree, in your shop window and shopping centers, for street decorations, weddings, birthdays, for all your marketing activities and theme evenings. The tonic opaque plastic ball does not have mother-of-pearl unlike the pearly opaque plastic ball range, but its smooth finish still offers a shine reflecting the high quality of French manufacturing. Available in diameters from 5 to 40 cm, to suit all your projects.
The plastic ball with a tonic finish from France:
Like all other ranges of bubbles and plastic balls, the tonic opaque finish is a French-made creation by BallKit, to ensure high quality. The sparkling colors are dyed directly in the mass at the time of manufacture, which allows high resistance to UV and weathering, making the plastic ball usable indoors and outdoors, all year round. It can be divided into two parts and stored easily for reuse on various occasions. The tonic plastic ball is mounted by simply clipping the two parts together, which is held in place without additional adhesive. A French quality for an international requirement.
Colored and personalized plastic balls:
The tonic opaque plastic balls are not only ideal for Christmas and holiday decorations. The tonic plastic ball is also perfect to highlight a text, image or logo thanks to the personalization service. Choose between monochrome pad printing (ink marking), relief engraving or sticker placement. The personalization of BallKit plastic balls is a safe and effective way to promote a brand or keep a memory of an important day.
Discover the personalization service
The advantages of our plastic balls:
U.V. resistant (tinted in the mass)
Solidarity fastener
Shock resistant
Clip in two parts (reusable)
Multi-use
Customizable
Stackable
Made in France