Pearly effect plastic bubbles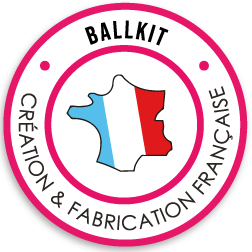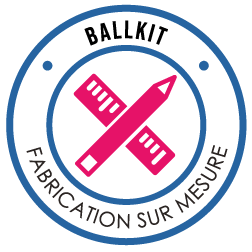 Opaque pearly plastic bubble divisible 
Plastic bubbles without pearly finish attachment:
Unlike the different ranges of acrylic balls, the plastic bubble does not have a clip to hang on. Usually placed on a support, the pearly opaque bubble is also ideal for original packaging that protects your products with a luxurious design. Its use is therefore different but the pearly opaque range is just as rich and elegant! Find all the shades including more than 15 colors available in 5 different diameters: from 5 to 25 cm. Available with other finishes: standard opaque, transparent tinted, transparent plastic bubble.
See all ranges of plastic bubbles
The divisible plastic bubble to be filled:
The plastic bubble does not attach, unlike the plastic ball, but it has the same two-part clip system. It is therefore easy to fill and the contents will be well protected, both by the opacity of the pearly range and by the reliable interlocking that does not open by itself. The pearlescent opaque plastic bubble without attachment is therefore perfect for all events and animations of lotteries, raffles, fairs, and other draws: simply open the bubble, insert the winning ticket and close it simply before mixing it with the other bubbles in the display cup. The opaque plastic bubble adapts to all occasions and works as a gift bubble or as a wedding decoration, table decoration, home decoration, etc.
Take advantage of the know-how of a French manufacturer:
Like plastic balls, unattached bubbles benefit from the quality of BallKit, a manufacturer specializing in plastic shapes. In addition to guaranteeing the resistance of the products and the pleasure of local consumption, the patents filed for the manufacture of plastic bubbles without fasteners are a guarantee of know-how. But it also allows BallKit to be responsive in the production of large quantities and to provide deadlines adapted to the needs of professionals of all kinds!
Make a lasting impression with the personalized plastic bubble:
Whether it is for the decoration of your windows, your POS or your com and marketing events, the best way to boost your advertising is to stand out. This is now possible thanks to the personalization service offered by BallKit: pad printing (ink marking) and engraving make it possible to highlight your logo, brand or slogan in all elegance. Or opt for stickers and create a unique and tailor-made plastic bubble design!
Discover the personalization service
The advantages of our pearly plastic bubbles:
Elegant pearly finish
U.V. resistant (tinted in the mass)
Shock resistant
Clip in two parts (reusable)
Multi-use
Customizable
Stackable
Made in France