Fluorescent opaque plastic stars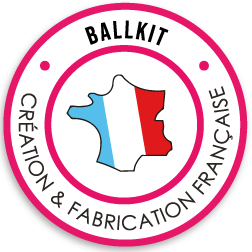 There are not enough products in stock
Opaque fluorescent plastic star divisible into two parts
The fluorescent plastic star:
Discover the intense colors of the fluorescent opaque plastic star range. Without mother-of-pearl, unlike the similar range of opaque stars, the fluorescent finish nevertheless retains a shiny appearance for a brilliant finish. The plastic stars can be divided into two simple interlocking parts for easy storage and quick assembly. Available in 10, 20 and 30 cm diameters to adapt to any decor. The plastic star is a must for Christmas celebrations and is found in all Christmas trees. Combined with its UV and weather resistance, the fluorescent opaque plastic star is the original accessory for your interior and exterior decorations.
French know-how in a star:
The fluorescent opaque plastic stars are made in France to guarantee optimal product quality. The UV and weather resistance prevents any discoloration of the opaque plastic star. The bright colors are thus preserved and the stars can be reused over the long term. The plastic star can easily be hung anywhere with its solidarity eyelet, to easily integrate into your Christmas trees but also your window decorations, shops, POS, giant decorations, shopping malls, Christmas markets, street decorations, and other festive marketing activities.
The plastic star in the heart of your Christmas tree:
The star is an emblematic symbol of the Christmas and New Year celebrations. Enjoy the revisited plastic star thanks to its tonic colors and fluorescence that bring dynamism to your decoration, while keeping the elegance and quality of BallKit products. No more the same old Christmas colors; dare to use the sparkling and original colors of the tonic range of fluorescent opaque plastic stars. Transform a basic decoration into a unique decoration to attract the eye and sublimate the magic of the end of year holidays!
The advantages of our fluorescent opaque plastic stars:
Bright and original colors
U.V. resistant (tinted in the mass)
Solidarity fastener
Shock resistant
Clip in two parts (reusable)
Multi-use
Customizable
Stackable
Made in France
Indoor or outdoor
Images-produit

madeFrance