Sequined tinted plastic stars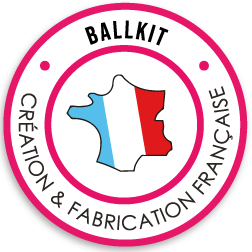 Sequined tinted plastic star
The plastic star of the Christmas and New Year's Eve celebrations:
Discover the glitter finish off the BallKit range of glitter tinted plastic stars. The combination of transparency and glitter in this range provides a clean and elegant look for an elegant holiday decoration. Made in France, the plastic star can be used indoors and outdoors thanks to its resistance and high quality due to its French manufacture. The glittery tinted plastic star can be divided into two parts for easy storage and transport while maintaining easy assembly. Available in sizes 10, 20 and 30 cm to match all your end-of-year decorations.
French quality in a star:
Opt for the know-how and quality of French manufacturing with BallKit plastic stars. The flakes and the dye are directly dyed in the mass, for a smooth touch without residues, a glossy finish. It is a product that can be reused over time, is UV and weather-resistant, and can be used indoors and outdoors. The quality of the plastic star can also be seen through the clip system of the two parts, which interlock without the need for additional adhesive. The glittery tinted plastic star can easily be hung in any type of decor thanks to its integral fastening eyelet.
Glitter in your tree:
Choose the timeless plastic star and its glittery finish in line with the holiday season for an elegant and simple decoration. The plastic star is a real classic essential for your Christmas tree, small or large, indoors and outdoors. Also to be hung without moderation in window displays, shopping centers, natural or artificial Christmas trees, street decorations and during all marketing or private events related to the end of the year celebrations, for a festive and sophisticated decoration.
The advantages of our glittery tinted balls:
Glittery glitter finish
U.V. resistant (tinted in the mass)
Solidarity fastener
Shock resistant
Clip in two parts (reusable)
Multi-use
Customizable
Stackable
Made in France
Images-produit

madeFrance