Kit of 10 Protective Visors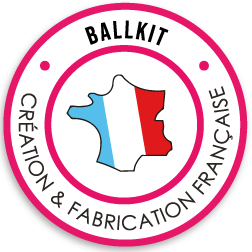 One KIT contains 10 head turns + 10 transparent visors
Protect yourself and limit the spread of viruses by spraying with adjustable protective visors. Made in France of resistant and transparent PVC, the visor ensures good visibility while allowing movement. The adjustable headband adjusts from 49 to 63 cm and the protective shield can also be moved closer to the face to easily fit anyone. The protective visor is 34 cm wide and 27 cm high (300 microns) to protect the entire face. It is also reusable after cleaning and disinfection. Use in conjunction with other protective equipment as well as masks and gloves. The set (visor and headband weighs 85 gr.).
Images-produit

madeFrance
Customers who bought this product also bought:
Virus Protection
PROTECH100704OUV20
Virus Protection
Universal Anti-Spray Protection Plate for vehicles to be installed in public transport vehicles, such as Taxis, Ambulances, VTC. The protection plate separates the passenger compartment between the driver and the customer to limit the risks of contamination by avoiding the projection of germs. It has a 25 cmx10 cm opening for easy payment. Dimensions: 125...
Virus Protection
Adopt the virus protection plate to limit the spread by projection and protect your staff and customers. Made in France in impact-resistant PETG, the protection to be installed exists in two standard sizes to suit all your needs: H 74 x W 60 cm and H 86 x W 60 cm. The openings of 8 or 20 cm allow the passage of goods or documents in order to carry out...